Frenvi is an Indian start-up with its head office located in Bangalore, India, and a production facility in India. Frenvi is a green-tech start-up, focusing on plastic waste reduction by producing zero waste disposable tableware for the food service packaging sector. Frenvi replaces cutlery with EATlery® made from natural food ingredients and conducts research on Circular-Bioeconomy approaches to upcycle bio-residues from the food and beverage industries to produce other disposable tableware.
Frenvi Private Limited- India is also actively engaged in R&D projects with corporate partners from the Food & Beverage industry in India. R&D projects aim to reduce Food & Beverage industry waste by upcycling biomass to develop and produce other zero-waste tableware products and packaging solutions.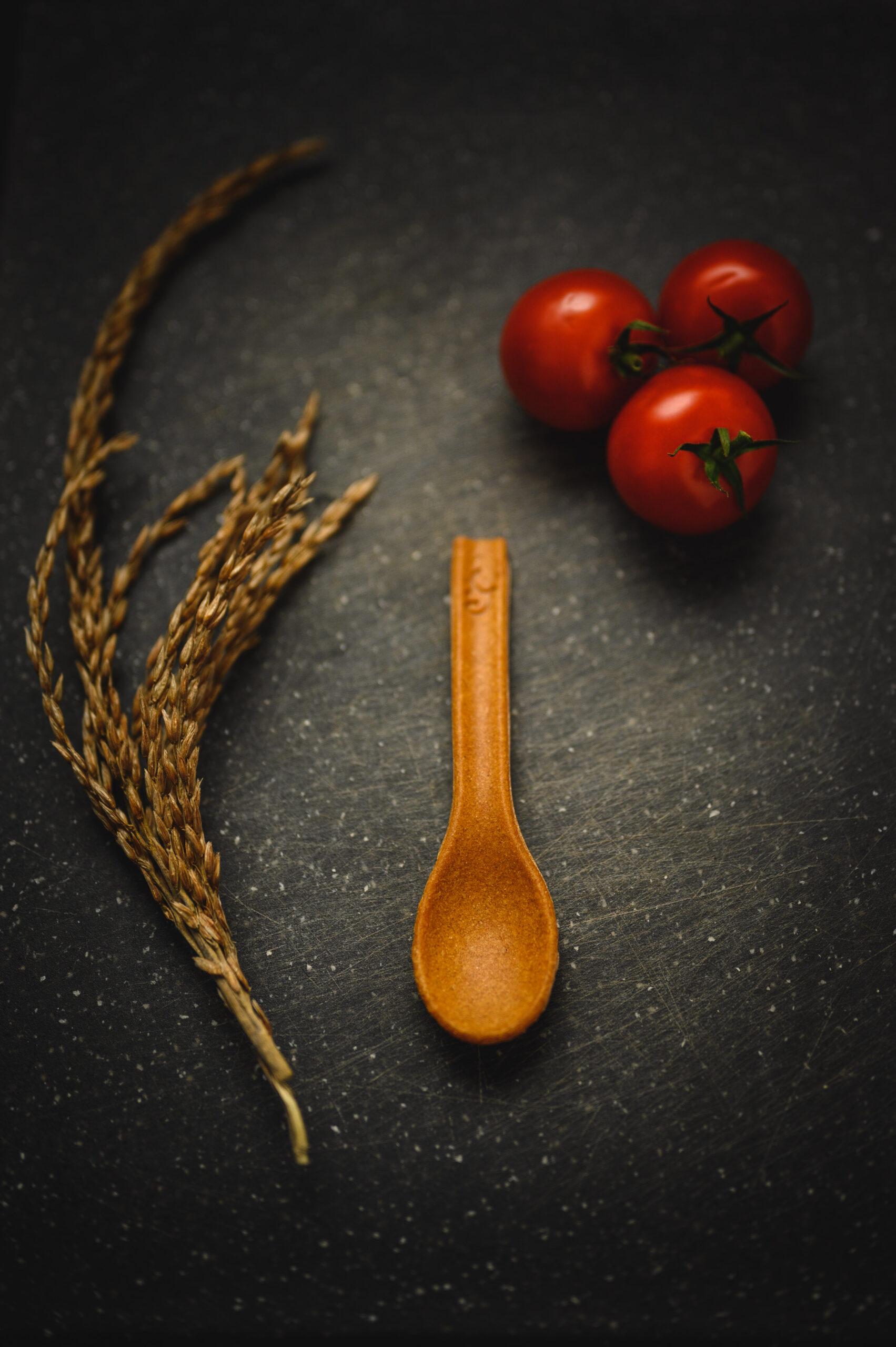 We are Abhi and Phani – two ambitious and food-loving guys from India. We first met in Germany, where we came to study for our Masters' program. In comparison to crowded and busy India, Germany seems very tidy and cleaned up… at first. When we traveled around and saw different main stations and bigger cities we saw lot of plastic waste lying around. We realized, however good the waste management system is: a lot of waste is a lot to manage – an impossible task. But we are engineers at heart so immediately we started to think about zero waste solutions.
But where should we start? We needed a real problem that we as students could actually come up with a solution for. During our summer job at a kitchen in Heidelberg, we noticed the movement and management of so many cutleries; some silverware went in the dishwasher, other disposable went in to the waste bin, some were plastic and could be recycled. However, all the waste ended up in a single bin in the hustle of a restaurant kitchen. After giving it a serious thought we realized cutleries are generally used to have food, why not make the cutlery eatable so that we can have food with food. This triggered the idea to make an edible cutlery which can be used functionally at the same time it is tasty when consumed.
To put our simple ideas into practice was a true journey and a lot of work. Abhinav as a big food enthusiast and skilled cook was crazy enough to iterate the idea in his kitchen at the baking oven. Our first few spoons were a disaster, some were too hard, too soft, disappearing in the soup, bad taste, burnt spoons and so on. But our passion spurred us on to develop our EATlery. As the research for this innovative product and manufacturing process for mass production was taking its shape, we were awarded scholarship from the Bundesministerium für Wirtschaft und Energie through EXIST program to support the research and development phase. This was one of the best moments and the beginning of our startup life!
Phanindra Gopala Krishna – Everyone fondly calls me "Phani", I am 29 years old. I am passionate about giving shapes to new products. I am a technical expert and have rich experience in manufacturing and product design projects.  I would describe myself in three words as thinker, traveller, food enthusiast . My philosophy is "Life is a journey, not a destination". I love to eat EATlery because it is like cherry on the cake.
Abhinav Ramachandran – Everyone fondly calls me "Abhi", I am 29 years old. I am passionate about business development strategies. I am a strategist and have a rich experience in Business operations. I would describe myself in three words as explorative, progressive and foodie. My philosophy is "Only those who risk going too far can possibly find out how far one can go". I love to eat EATlery because I like snack after a meal.
Eatlery ®
EATlery® is made from a novel and sophisticated recipe consisting of natural and renewable raw materials. The raw materials are composed of a balanced mixture of grains, which are processed and baked with much love by FRENVI.
Compost Ware
At CompostWare, we're more than just a brand – we're a movement towards a greener future. As a pioneer in the realm of sustainable living, we take pride in our commitment to the environment and our innovative approach to waste reduction.
Organic Food
A wholesome and sustainable choice. Free from synthetic chemicals and GMOs, it offers healthier, nutrient-rich options. Cultivated naturally, it supports soil health and biodiversity while reducing environmental impacts. Choose organic for a better you and a greener planet.
We have many reviews from our satisfied clients.
Frenvi, you're on the right track! I've tried their products, and I'm impressed. Their commitment to reducing plastic waste is noteworthy. Keep pushing for a greener future, Frenvi!
I'm a big fan of Frenvi's mission. The EATlery® they offer is not only eco-friendly but also stylish. I love supporting a company that actively works on reducing waste in the food and beverage industry. Go, Frenvi!
Frenvi is making a real difference. Their zero-waste tableware is top-notch, and their R&D projects with food and beverage companies are commendable. Frenvi, you're doing great work!
Kudos to Frenvi! I tried their EATlery® and was blown away. It's fantastic to see an Indian start-up like Frenvi leading the charge against plastic waste. Their dedication to innovation and collaboration with industry partners is inspiring. Keep it up, Frenvi!